Star of the Month: Clark Gable (Tuesdays in May)
TCM salutes the King of Hollywood with 57 films and 39 of them featuring his mustache!
Mariah's Picks
It Happened One Night (1934)-Clark Gable takes off his shirt and sales of undershirts plummet.  Oh, he also won a Best Actor Oscar.  May 2 at 8 pm/7c.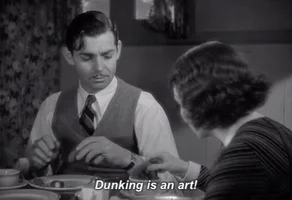 Mutiny on the Bounty (1935)-one of Gable's films where he doesn't have a mustache.  May 2 at 11:30 pm/10:30c.
Dance, Fools, Dance (1931)-Gable and Joan Crawford star in the first of their eight films together.  They also started an on-again-off-again affair that nearly burned down Hollywood. May 9 at 11:30pm/10:30c.
Idiot's Delight (1939)-Gable sings and dances!  May 10 at 11:45 am/10:45c.
Gone with the Wind (1939)-the public's only choice for the role of Rhett Butler.  May 23 at 8pm/7c.
The Misfits (1961)-Gable and Marilyn Monroe's final film.  May 30 at 12:15 am/11:15 pm c.
---
TCM Spotlight: Creature Features (Thursdays in May)
TCM pays homage to the creatures that gave us nightmares with 24 films, 5 of them are TCM premieres.
Mariah's Picks
King Kong (1933)-the first Kong is always the best Kong. May 4 at 11:15 pm/10:15c.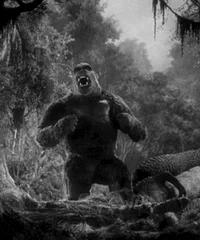 Them! (1954)-giant ants attack in New Mexico!  May 18 at 8pm/7c.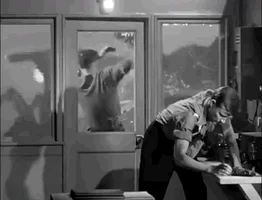 Gojira aka Godzilla (1954)-the film that started it all. May 18 at 9:45pm/8:45c.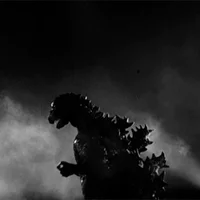 ---
Happy 50th Anniversary: 1967 (May 12 and May 19)
TCM celebrates one of the most important years in film history with 11 films airing on two consecutive Friday nights.
Mariah's Picks
The Graduate-would you believe they tried to get Doris Day to play Mrs. Robinson?! May 12 at 8pm/7c.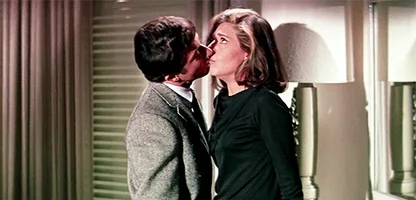 In the Heat of the Night-Rod Stieger and Sidney Poitier try to solve a murder in Mississippi. May 12 at 10pm/9c.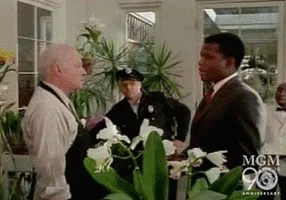 Cool Hand Luke-Paul Newman eats a ton of eggs. May 19 at 8pm/7c.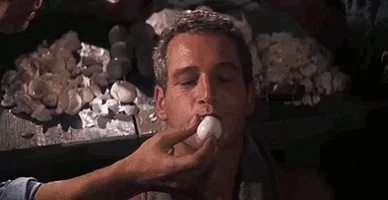 Wait Until Dark-this is why Alan Arkin didn't win any awards. You don't terrorize Audrey Hepburn, especially a blind Audrey Hepburn. May 20 at 4am/3c.
---
Mother's Day (May 14)
ALERT: DO NOT MOTHER THIS CHILD. May 14 at 2pm/1c.