STAR OF THE MONTH: LESLIE HOWARD (MONDAYS IN JUNE)
TCM's Star of the Month for June starred in one of the greatest films of all time, 1939's Gone with the Wind  (June 4th @ 9:45PM/8:45PM).  Leslie Howard played the object of Scarlett O'Hara's obsession, Ashley Wilkes (who was 46 years old during filming playing a guy in his 20s and 30s!).  Howard was also the first person of the GWTW cast to die, four years later when the plane he was on was shot down over the Bay of Biscay.  Howard's life and death is covered in the 2016 documentary Leslie Howard: The Man Who Gave a Damn (June 4 @ 8PM/7PM, repeat on June 19 @ 4:30AM/3:30AM), a TCM premiere.  Narration is provided by actor Derek Partridge, who, at 7 years of age, had to give up his seat, along with his traveling companion, for Howard and his friend/accountant, Alfred T. Chenalls.
One piece of heartwarming trivia is that actors Humphrey Bogart and William Gargan both named their children after Leslie, because Howard made sure the two men were cast in the Hollywood adaptations of the Broadway plays Bogart (1936's The Petrified Forest-June 5 @ 2:30AM/1:30AM) and Gargan (1932's The Animal Kingdom-June 18 @ 11:15PM/10:15PM) co-starred with Howard.
---
TCM SPOTLIGHT: MAD ABOUT MUSICALS! (TUESDAYS AND THURSDAYS IN JUNE)
TCM presents the fourth collaboration with Ball State University and Canvas Networks, this time focusing on the history of the musical.  Every Tuesday and Thursday, TCM will devote 24 hours to 90 films; during the evening hours, Ben Mankiewicz will be joined by Vanessa Ament, a former foley artist who now teaches telecommunications at Ball State.  Each day focuses on a particular decade, the 20's and 30's (June 5), the 1930's (June 7), the 1940's (June 12 and 14), the 1950's (June 19 and 21), the 1960's (June 26), and the 1960's and 1970's (June 28).  Have you enrolled in the course yet?
---
SATURDAY MORNING MATINEE
During the weekends in the 1930s through the 1950s, movie theaters across the country provided families a day at the movies.  They would show shorts, cartoons, and two movies.  TCM was inspired by this and now every Saturday morning is filled with cartoons, shorts, and some of the best movie series around.  Not a bad way to spend a Saturday morning.
---
SILENT SUNDAY NIGHTS
Also known as "Harold Lloyd month".  It's all glasses, all the time!  I love Lloyd anyway, my grandfather was probably named after him, but when it came time for him to be baptized, neither Harold or Lloyd was a saint's name, so his parents stuck "Robert" in front.
Here's a picture of Harold Lloyd without his glasses.  Day-um!!  No one ever recognized him without his glasses.
---
TREASURES FROM THE DISNEY VAULT (JUNE 6)
TCM presents another installment of classics from the Disney library hosted by Leonard Maltin.  There will be three cartoon shorts featuring Mickey Mouse, and four movies including my boy Benji.  I love that dog!!
---
HAPPY BIRTHDAY BASIL RATHBONE! (JUNE 13-DAYTIME)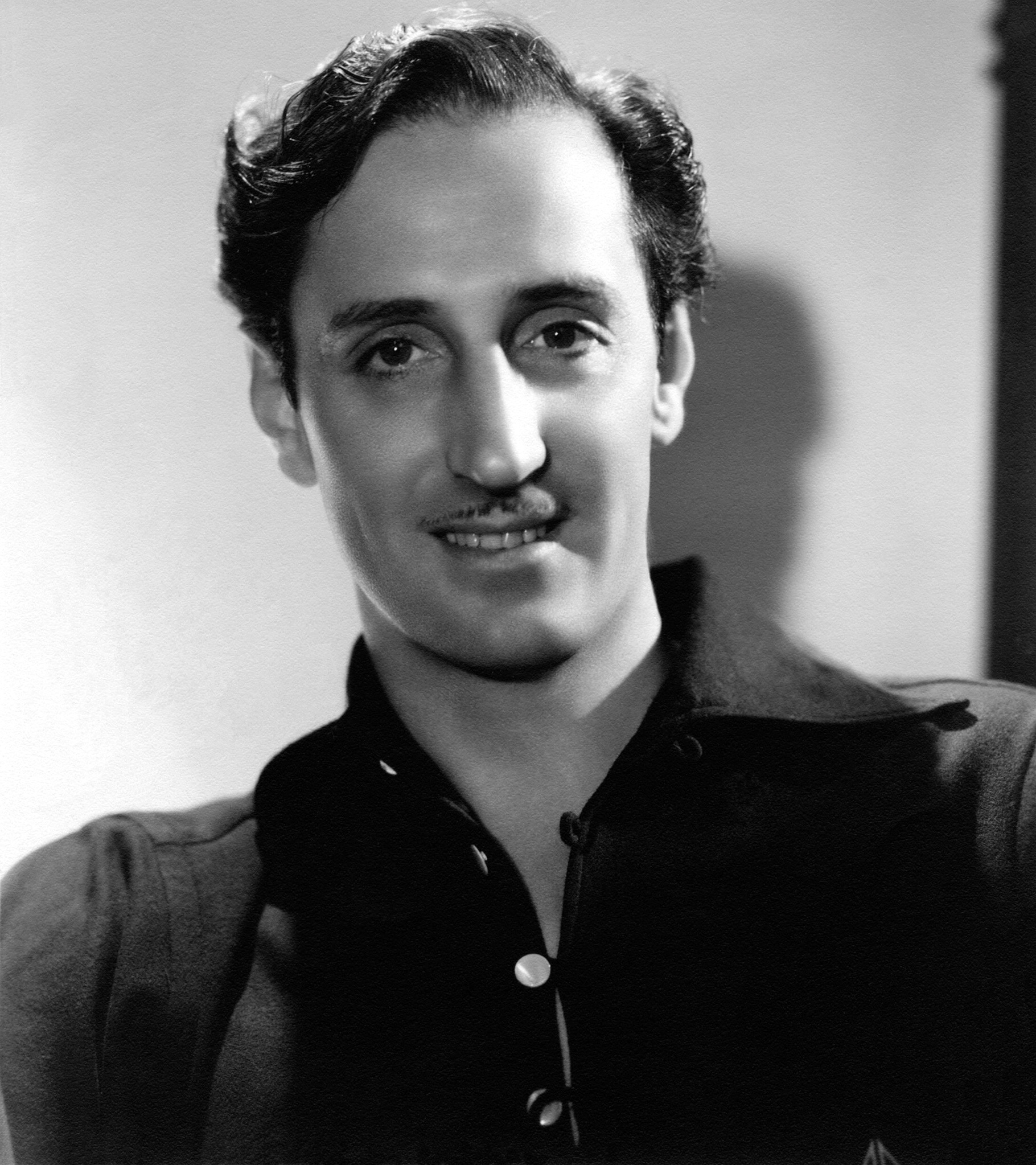 The guy who is best known playing Sherlock Holmes would have been 125 years old on June 13.  Rathbone jumped at the chance to play Holmes because he got to be a good guy for once.  He would play Sherlock in 13 films.
---
SERGIO LEONE'S "DOLLARS" TRILOGY (JUNE 13)
I recommend The Good, the Bad, and the Ugly (June 14 @ 12:30AM/June 13@ 11:30PM) and watch how many times Eli Wallach came close to death.
---
FATHER'S DAY (JUNE 17)
A happy day to all the dads out there.
---
JUNE BRIDES (JUNE 20 AND 27)
June usually means the start of wedding season, although I heard more couples are getting married in the fall.  TCM will show 10 films centering on a wedding day including The Philadelphia Story (June 20 @ 8PM/7PM) and its musical adaptation High Society (June 27 @ 10PM/9PM).