Star of the Month: Jennifer Jones (Tuesdays in September)
The brunette beauty who could play a saint and a sinner has her SOTM debut with 17 films, including one TCM premiere, 1962's Tender is the Night.
Mariah's Picks
The Song of Bernadette (1943-September 5 @ 8pm/7pm central)
Jen won an Oscar in her debut film as "Jennifer Jones."  She made a few films under her real name, Phylis Isley.  I might check this one out for reevaluation.  You see, this movie was my second-grade teacher's favorite film and she would show it every time we had a movie day.
Cluny Brown (1945-September 6 @ 1am/midnight central)
Jennifer shows her rarely seen comedic side as a girl who knows all about plumbing, but not much about men.
Duel in the Sun (1946-September 6 @ 3am/2am central)
Jen really goes against-type and so does Gregory Peck, he's the bad guy!
Portrait of Jennie (1948-September 12 @ 8pm/7pm central)
Jennifer is a mysterious woman who inspires painter Joseph Cotten to paint his masterpiece.
Ruby Gentry (1952-September 13 @ 2am/1am central)
Jen has a love/hate relationship with beau Charlton Heston.
Love is a Many Splendored Thing (1955-September 19 @ 10pm/9pm central)
Jen received her fifth and final Oscar nomination as a Eurasian doctor in love with a married man.  A short-lived soap opera was based off this film.
---
TCM Spotlight: The Motion Picture & Television Fund (Wednesdays in September)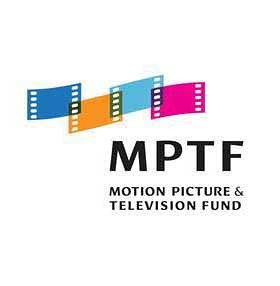 TCM celebrates the legacy of the Motion Picture & Television Fund which has been in operation since 1942.  It has housed anyone who has worked in the movie and TV industry where they live in comfortable retirement.  Some of the MPTF's residents will co-host with host Ben Mankiewicz, including the nearly 105-year-old Connie Sawyer, who may be the oldest living member of the Screen Actors Guild!
Mariah's Picks
Little Annie Rooney (1926-September 6 @ 8pm/7pm central)
Mary Pickford works to save her crush from a murder rap.
My Fair Lady (1964-September 14 @ 12:15am/September 13 @ 11:15pm central)
One of Audrey Hepburn's most famous films.  Sadly, she didn't get to do her own singing.
In the Heat of the Night (1967-September 20 @ 8pm/7pm central)
One of three movies in Sidney Poitier's biggest year in his career.
A Star is Born (1937-September 21 @ 2am/1am central)
If you miss this movie you can catch it on September 29 and compare it with the 1954 and the 1976 versions.
---
TCM Special Presentation: Counter-Culture (September 14, 21, and 28)
It's been  50 years since the start of the Counterculture movement?!  TCM has three nights of programming, to celebrate this milestone which is separated into three categories: Turn On (politics/sexual liberation); Tune In (music/concert films); Drop Out (drugs).  Tune In and Drop Out each feature two TCM premieres including Bob Dylan: Don't Look Back.
---
Treasures from the Disney Vaults (September 11)
Leonard Maltin returns to host this semi-annual series; this time with one short and six films, two of which are TCM premieres, 1960's Kidnapped and 1968's Blackbeard's Ghost.
---
90th Anniversary of Grauman's Chinese Theatre (September 18)
The iconic movie theater celebrates its 90th-anniversary with three films that have a special place in its history.  The first film to play at the theater, the first MGM feature to be released with a pre-recorded soundtrack of music and sound effects, and the first Best-Picture winner to premiere at the theater.
They are (in order):
The King of Kings (1927)
White Shadows in the South Seas (1928)
The Broadway Melody (1929)
---
The Essentials (Saturdays)
Host Alec Baldwin continues presenting essential films with special guest William Friedkin for next four Saturday evenings in September.  On September 30,  special guest David Letterman takes over.
2001: A Space Odyssey (1968)
Bullitt (1968)
The Band Wagon (1953)
The Treasure of the Sierra Madre (1948)
The Bad and the Beautiful (1952)
---
Noir Alley (Sunday mornings)
The film noir series returns with four new films.  For anyone who missed Framed during Glenn Ford's SUTS day, it airs September 3.
Framed (1947)
711 Ocean Drive (1950)
In a Lonely Place (1950)
Scandal Sheet (1952)
---
TCM Remembers Jerry Lewis (Labor Day evening)
TCM pays tribute to the legendary comedian who passed away on August 20.  Fittingly, TCM will show his films on Labor Day, when he used to host his famous telethons.
The movies scheduled are:
The Nutty Professor (1963)
The King of Comedy (1983)
The Stooge (1952)
The Bellboy (1960)
The Disorderly Orderly (1964)
---
Directed by Werner Herzog (September 7)
The scary-looking, intense director has 4 films scheduled, all of which are TCM premieres.
The films are:
Fitzcarraldo (1982)
Stroszek (1977)
Aguirre, the Wrath of God (1972)
Cobra Verde (1987)